Simple, Elegant Password Management
Strong passwords combined with having many passwords can cause headaches. Passrev helps eliminate that by letting you tag, sort, search and manage multiple logins per site. More Importantly, Passrev never have your un-encrypted data. Even if Passrev servers were hacked your passwords would be safe.
Access Everywhere, using any Devices
Passrev is available to you from any browser, anywhere, anytime, no need to carry yet another device or install on multiple computers. Passrev mission is to ensure that all of our users have a great experience with Passrev.
Passrev is for Everyone
Families and Friends:
You work hard for your family. You keep track of email accounts, bank accounts and other account share your important login credentials and other sensitive data with the rest of your family.
.
Internet users like you:
Passrev gives you the tools to organize your passwords and store them securely all in one place with awesome categorize system. If you use the internet you need Passrev. Password Management is not just for power users anymore!
Large & Small Businesses:
Passrev provides a centralized managed password repository so you don't have to worry that your trade secrets and customer data are protected by a password written on a post-it note. No more spending money on paid password manager.
IT Departments:
Whether you are a one man show, or the head of a multinational IT department, you have hundreds of passwords, PIN's, registration codes and security codes to manage. Passrev lets you do this in a central repository that can be updated real time so that your spreadsheet doesn't become your worst nightmare. Easy to Go!
Contractors and Freelancers:
Working on multiple client projects requires organization and collaboration. Setting up accounts and credentials for client projects transferring them during the course of a project is common and with Passrev it is secure and simple. Passrev will allow you to securely share with clients without requiring them to have a Passrev account.
Employees and Companies:
If you are like most of us, you have to work. So in addition to your personal passwords, your employer probably has several passwords, PINS and security codes assigned to you that you need to remember and keep secure. Passrev can safely and securely store your work passwords along with your personal data and keep you organized.
Do not trust us! Trust our code and the Passrev community of users and developers! Please see what our users talking about Passrev services, where some are expert security expert, some are just an Internet users.
If anybody asks me, where should go to develop a professional look website, without any hesitation I will recommend the WebCode. Because WebCode has an expert team, so that they can provide real solution for their customers with service, product and competitive price for all real needs.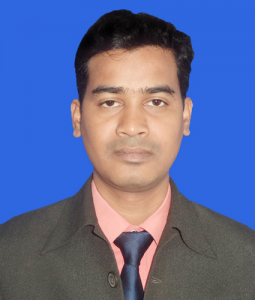 Engr. Albert Subir Mondal
Assistant Professor
I've worked with many, many developers over the years, and I would mark WebCode as one of the most expert, strategic and insightful teams with whom you able to get the perfect satisfaction
Engr. Shameem Reza
SEO Expert